Been Hurt In An Car Accident – Find a Good Lawyer
Been Hurt In An Car Accident – Find a Good Lawyer
When you've been involved in an accident, and you believe it wasn't your fault, you should contact a personal injury lawyer to take your case. Make sure you have all the relevant and necessary documentation at hand before calling a lawyer. A personal injury lawyer will be assigned to your case who will guide you through civil court procedures. Your injury lawyer will make contact with the other party to reach a settlement.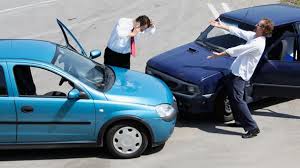 The filing of an official lawsuit may not always be entirely necessary, your lawyer will try to come to an out of court settlement first. It is the job of your injury lawyer to prove that the defendant was indeed responsible for the accident and that you have suffered harm, be it physical or psychological. Exact requirements will vary depending on your state of residence, your lawyer will give you all the precise details.
Personal injury settlements:
A personal injury settlement may not go to court, be settled during the court hearing or in the time after the court hearing. Your injury lawyer is always looking for the quickest and best way to settle, a settlement with which both parties are in agreement. Your lawyer and that of the defendant will negotiate until both parties are agreed. As the plaintiff, if you agree to an amount offered in an out of court settlement, you must then agree to cease court proceedings.
There are advantages in settling out of court, first and foremost no one likes actually having to go to court, and if this can be alleviated it is always for the best. An out of court settlement can be structured to meet your specific needs and you may be able to take advantage of tax benefits, your personal injury lawyer always being there to guide you through these procedures.
However, if you feel that you have a really strong case, one that you may be able to achieve a larger settlement from if it goes to court, you may prefer to continue with court proceedings. You must consider your future carefully before taking any rash decisions to accept an out of court compensation amount. Perhaps your injuries are severe, and will not allow you to return to work. What does the future hold for you? All this must be put into prospective before agreeing to any settlements.
The best way to go if you have been involved in an accident is to sit down with your personal injury lawyer and discuss all the options. You lawyer is there to advise you, but at the end of the day the decision is yours.
Laws governing personal Injury lawsuits:
On the whole, personal injury lawyers build their own cases, although the exact laws vary from state to state. It is therefore crucial that you use a lawyer from your home state.
Filing a notice of claim:
If your claim involves the government in any way, your lawyer must file a notice of claim to inform the government. The government is given the chance to respond to the claim, and if it is rejected, your lawyer is free to move on and build your case.
It is vital that you have all the necessary evidence ready and at hand, your injury lawyer will help you with this procedure. This includes writing down exactly what happened, photos, videos etc, that you may have from the time of the accident. You must also provide evidence of the extent of your injuries, and the impact they will have on your life. Car accident victims can obtain witnesses and take photos of the scene. The more evidence the better, visual and written, your injury lawyer once again being there to guide you and explain what you need to do.